At Lovesac we needed a way to improve the Sactionals buying experience online and help communicate their many benefits. Sactionals are the most adaptable, adjustable, reconfigurable, forgivable, livable, lovable furniture on earth. 
DESIGN YOU is to Sactionals as NIKE ID is to shoes.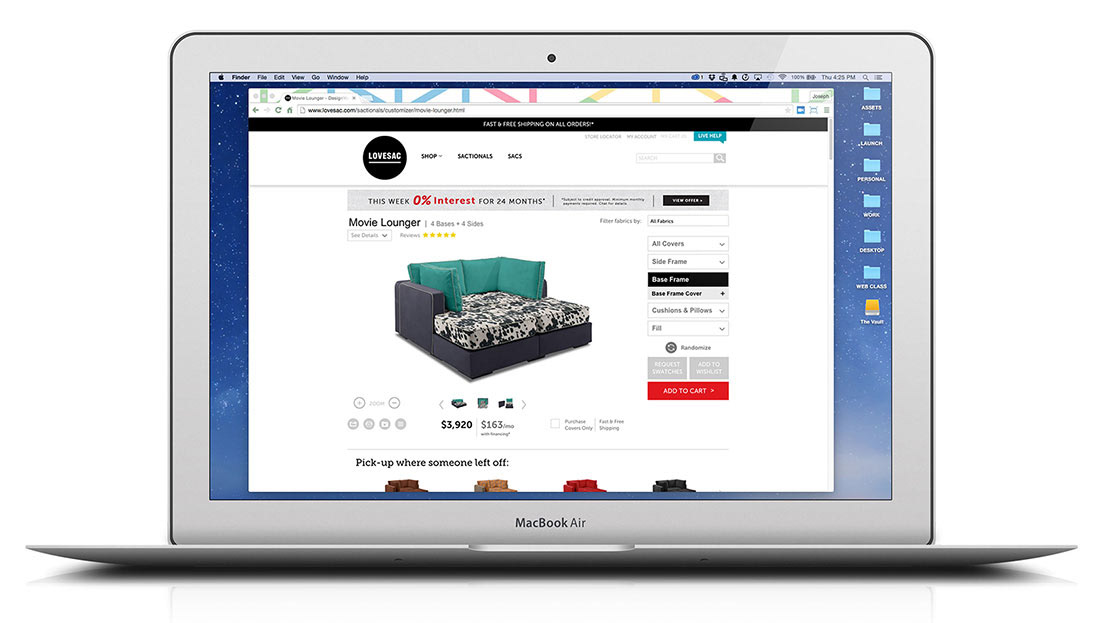 We designed the experience in two halves. The top half was the customizer where you can let loose your design skills and create YOUR perfect Sactional, even if that includes teal & purple covers with cow cushions. The bottom half was designed to educate and inspire the user on all the benefits without them leaving the design experience.