Lovesac is a furniture company unlike any other. As their creative director, I oversaw all the creative & branding needs both online and in their 55 retail stores nationwide. Some of those creative needs included: web design, a monthly catalog, campaigns for new seasonal product line campaign launches, promotional signage, emails & banners, store collateral and much more.
One of my first projects was to redesign Lovesac.com. At the time the company's site was in desperate need of an update to make a cohesive brand experience online and in stores.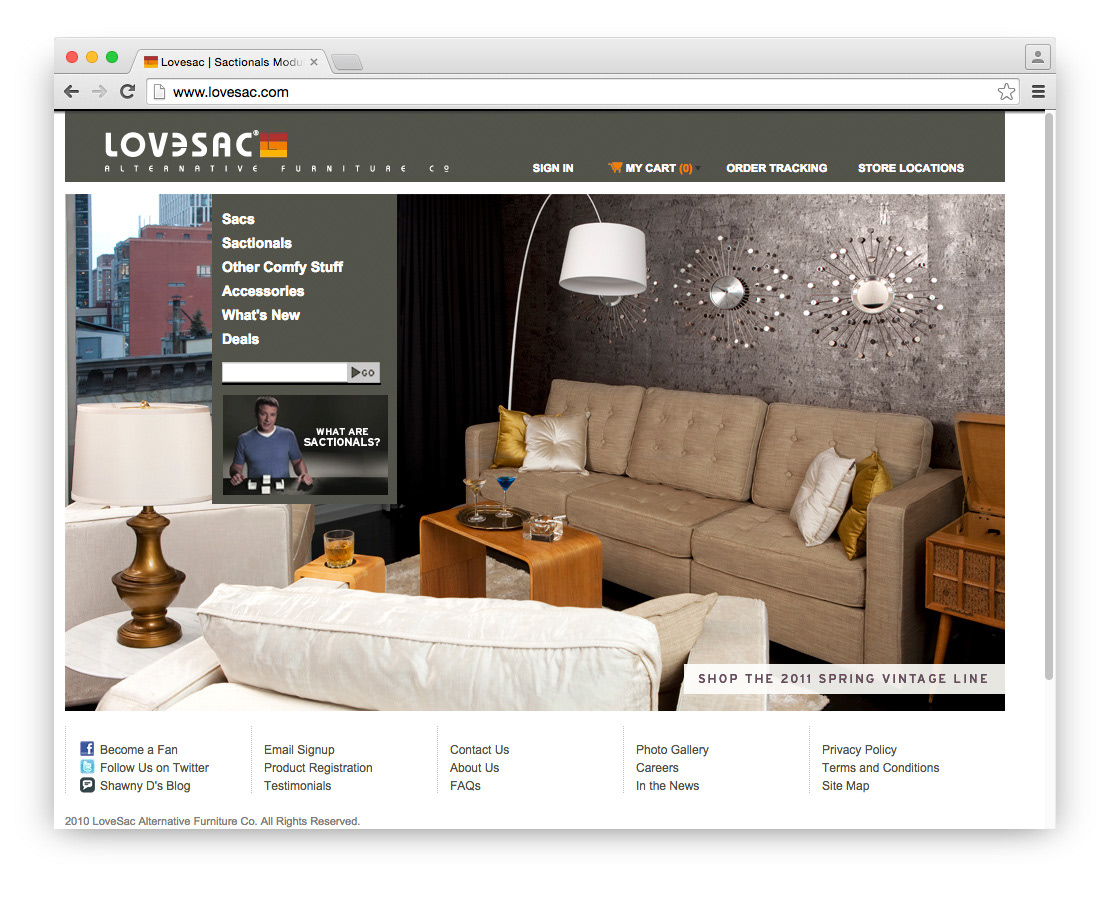 SEASONAL PRODUCT LINE LAUNCHES
Each spring and winter the product design team would introduce a new seasonal line of sacs, sactionals and accessories. For each line we had to shoot all the products, get them ready for the web and design a custom landing page to showcase the new lline. Below is an example of one of those landing pages for Winter 2013 - The Future Line.
​​​​​​​